Residential
Homeowners all over Northeast Georgia can call or text orders of pine straw and all the landscaping products you need. All customers are welcome to come by and pick up your pine straw at 2650 Browns Bridge Road in Gainesville, Georgia.
Business Hours:
Monday – Friday at 7:00 AM – 5:00 PM
Saturdays at 7:00 AM – 2:00 PM
We have a courteous professional staff that will help you load your pine straw or wheat straw order. We also deliver pine straw and wheat straw to your home. Call or Text your order now. We have a 50-bale minimum for all deliveries in our northeast Georgia delivery area. Please let our customer representative know your address, time of delivery, and where our delivery drivers needs to unload and neatly stack your pine straw. Your business is appreciated!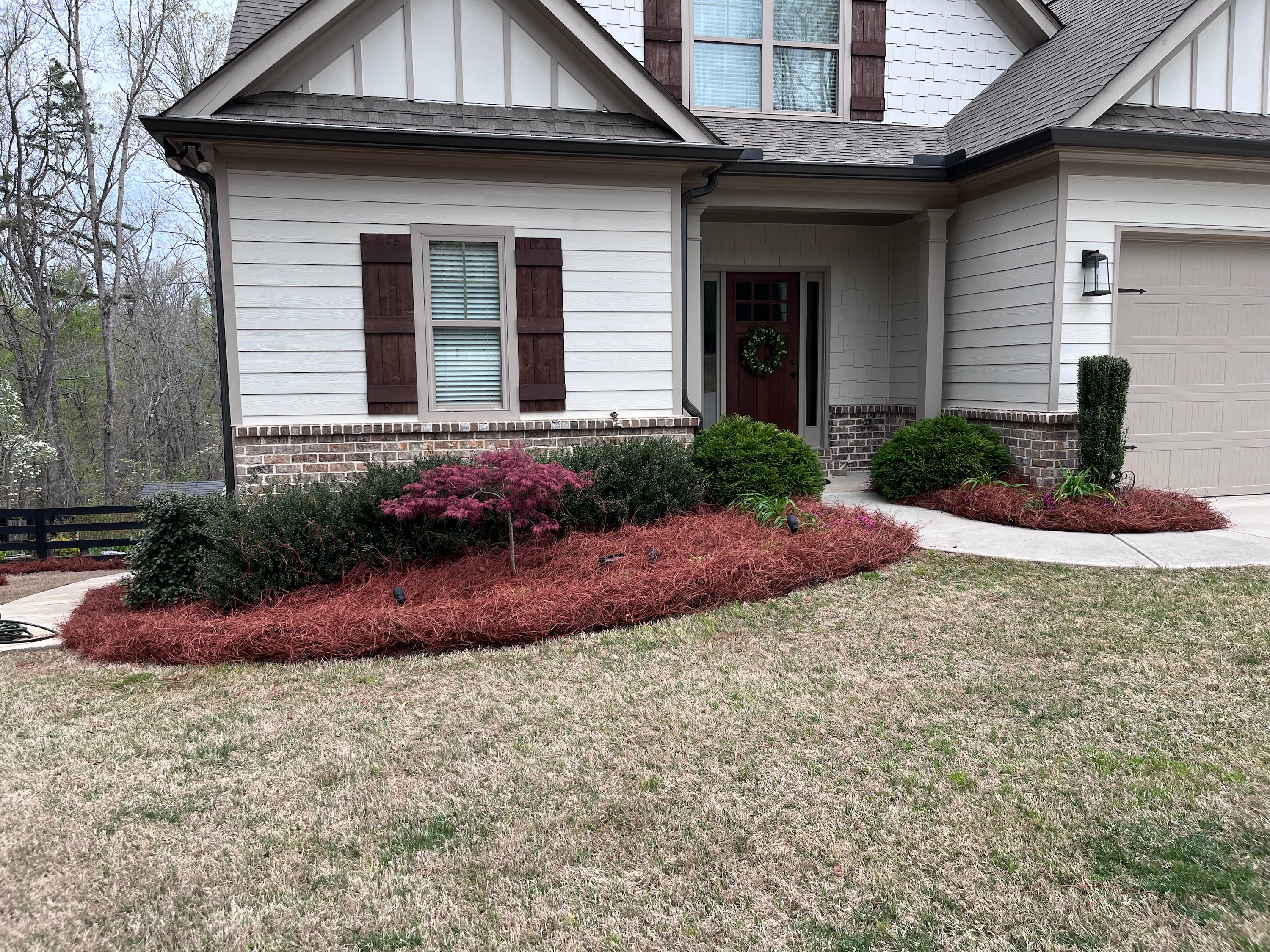 Landscapers
We offer excellent quality long-needle and slash pine straw for all professional landscapers. Our pine straw is very clean packed in good heavy bales. Our pine straw is great to spread and gives excellent landscape coverage. Call our sales team at Georgia's Finest pine straw and pre-book your pine straw orders. Call us at 770-287-8300. Let Georgia's Finest pine straw give you the quality that your customers deserve.
Garden Centers and Hardware Stores
We furnish quality pine straw and wheat straw at great delivered prices to Garden Centers and hardware stores. We can customizing any order to fit your needs. We understand cash flow and each customers retail requirements. Give our wholesale representative a call at 678-943-6457 and discuss your retail pine straw or wheat straw needs. We offer customized trailers designed for your individual needs, or we deliver and unload. Our great quality pine and wheat straw will help you grow your sales!
Delivery
We can deliver our pine straw directly to your location. Larger deliveries, including 440 bales, 1,260 bales and 1,386 bales. In addition, trucks are available to deliver smaller loads of fewer than 440 bales. Call or Text 770-287-8300 for more details.