Delivery
We can deliver our pine straw directly to your location. Larger deliveries, including 440 bales, 1,260 bales and 1,386 bales. In addition, trucks are available to deliver smaller loads of fewer than 440 bales. Call 770-287-8300 for more details.
Installation
Georgia's Finest Pinestraw has experienced professional landscape installation crews that will install your pinestraw and mulch. We install commercial and residential. Georgia's Finest Pinestraw Installation crews rolls and trucks the edges and blows all side walks and drive ways.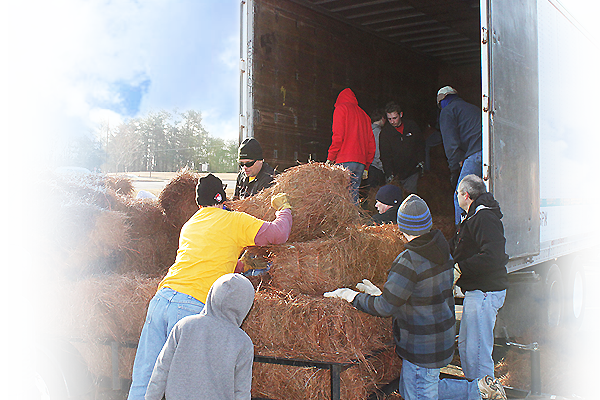 Call Carroll Todd for a quote on your pinestraw or mulch installation. 678-943-6457.